Title: In the Woof of Time
Author: Monika Bhatkhande 
Publisher: Reado Junior
Type: Paperback
Pages: 130 pages
Age Group: 8 – 10 years
What would a young book lover want in a story? Monika Bhatkhande has flawlessly integrated everything inside this one. Choice of words for targeted age group reveal author's bond with children.
A group of friends live in a high-rise housing society. They go to same school, discuss mystery books as part of a book club and meet almost every evening. The book's setting is very relatable for the current generation of kids. They all wander and venture around the society, but they are well aware of the boundaries. The most appreciation worthy detail of the story is the multiple hints of online safety.
All pet lovers are going to treasure this book because it not only features a champion but also expresses the peachy dog and human relationship. Dasher, this playful and faithful dog has totally captured our heart.
The story starts with 11-year-old Samar's encounter with bad guys while running errands for his mom. A big growly dog comes to his rescue but this turns out to be a gateway to a lot of troubles. The police has enough evidence of his presence at all the places of crime. Sam can't believe his eyes when he finds himself stealing in CCTV camera footage. His mystery book club friends are determined to prove he is not guilty. Could someone be trying to frame him, or could he be hiding something?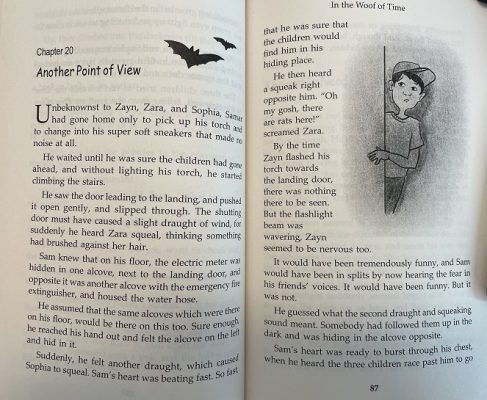 A most unexpected neighbor has recently shifted to Sam's floor. Rohan has been missing book club discussions. Dasher's careless attendant has resumed his job at the same house. Sam and friends are unable to follow any lead because more and more mysteries are getting piled up. It is difficult to track if all the incidents are related to each other or everything is a mere coincidence. Read the book to find out if the poor boy could come out clean?
If you enjoyed this review and wish to be a part of this adventure, you should grab this book from Amazon (kbc affiliate link),
CLICK & BUY NOW!
Disclaimer: Mona and her daughters are part of the #kbcReviewerSquad and received this book as a review copy from the publisher.