My entry for the #kbcKaadooMonkeyTales Contest.
This happened about 5 years back and I still remember like it was yesterday.
We had been to Masai Mara Kenya in what was to be our first of many visits. On arriving at the lodge, we had upgraded our accommodation to a more comfortable tent as the one we booked was not suitable for us. It was way too short and would have meant having a hunch by the end of the day if we had stayed there.
The new room was right next to the boundary of the lodge. A few lodges run on generators to power the tents, common area and protective fence around the lodge and this was one of them. I know what you are saying, electricity will kill. But no, it was just enough to deter the animals from moving in further.
To conserve energy, we were told they switch off the generators twice, once in the morning 10am to 1pm and again at night at 12am to 4am.
Coming to the story now.
It was the night before our anniversary. We planned to do something special and ended up signing for a hot air balloon ride with breakfast in the wild. Our instructions were that we would leave the lodge by 5:00am so as to be in the air just before sunrise. An alarm by means of a security would be sent to our tent at about 4:30am. We being all excited planned to get ready even before and put the alarm at 4am.
We had a good dinner, fell asleep with a huge anticipation of things to come. Have you ever got up in such a way you never felt so alive? That's what happened to me. At 3am I hear a nice loud roar from a lion. I went from a state of deep sleep to being extremely alert in a matter of milliseconds. I heard the second roar and it felt like the lion was right outside the tent with the roar being all surround sound DTS effect. A chill ran down my spine. I nervously stretched my hands to wake my wife up and said, "Did you hear that?" and she responded, "What's so great about an elephant trumpeting? Go to sleep."
Now I had no idea what I just heard. I didn't know if I was confused or dumbstruck. But that broke my shock of the roar which lead to my own roar……….. of laughter. I woke her up and said "Hellooooo, did you hear the Lion roar?" and then her eyes widened with shock on hearing the next roar. Well, you guessed it right. For the next few hours, we let fear creep in while we bid good bye to sleep.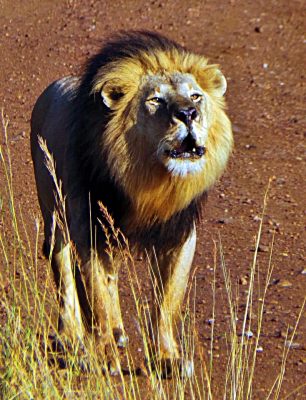 What more do you need for a memorable anniversary? A good laugh to start the day, followed by a fantastic hot air balloon ride and hot breakfast in the wild that culminated in leopard and lion sightings. After a delicious dinner, went to sleep thinking, "We heard the elephant roar today. Maybe tomorrow we can hear the crocodiles sing". And zzzzzzz………
Even now we recall that day as the day when the elephants roared. We talk about it in hushed tones and roaring laughter.
PS: A lion's roar can be heard as loud for about 5 miles away. So, till date we have no idea if the lion was near the tent or miles away.
ADDED BY Team Kids Book Café – 20 of our kbc members won wonderful prizes from Kaadoo Games. Since then we have been Kaadoo's Community Partners! Here is an EXCLUSIVE OFFER ONLY FOR OUR KBC MEMBERS! If you would like to grab any board game from Kaadoo Games – simply go to the kaadoo website here  and USE DISCOUNT CODE KBC30 to avail a 30% discount!
USE CODE KBC30