It's been a challenging past few months. The Pandemic has forced us all to stay at home, indoors. Our children can't play outside or cycle around the block. Online school has added a whole new level of screen time which is worrisome for everyone, but unavoidable. In such unusual times, has keeping your kids busy and engaged meaningfully at home been a challenge?
Well, we are about to change that!
Presenting the #kbcKaadooMonkeyTales Contest!
We all miss travelling so much! When's the last time you visited a wild life sanctuary? Don't you miss the thrill of going on a night safari? Or just the whole idea of being out in the wild at some tiger reserve? And of course, going to the zoo on a weekend…
Jungle Mein Mangal!
So instead of moping around, let's get you to re-live your most adventurous jungle experience!
Share an exciting, real-life story about a trip to a forest reserve or a wildlife sanctuary or going on a jungle safari or simply visiting a zoo with your family or friends. [Your story DOES NOT need to include a monkey!] THE BEST 20 STORIES WILL WIN FUN, ENGAGING BOARDGAMES FROM KAADOO GAMES!!
Board Games Are Back with Kaadoo!
Yeah! They really are!!
KAADOO means 'jungle' or 'forest' with a twang! Team Kaadoo creates fun, educational games that get people curious and excited to gather around a table to play.
Products are flexible, imaginative & joyful
Products developed by wildlife & board game enthusiasts
Every component is eco-friendly, child-safe and approved by Mom!
All products portray animals in a friendly manner; teaching kids & adults alike about their behaviour
THERE ARE 20 ROARING PRIZES FROM KAADOO TO BE WON!!!
The Big Game! TIGER TRAIL EDITION [1 Lucky winner will win this game worth Rs 899]
YIPPY Jungle Escape Game [3 Lucky winners will win this Game worth Rs 299]
JODI JOY [13 Lucky winners will win this game worth Rs 299]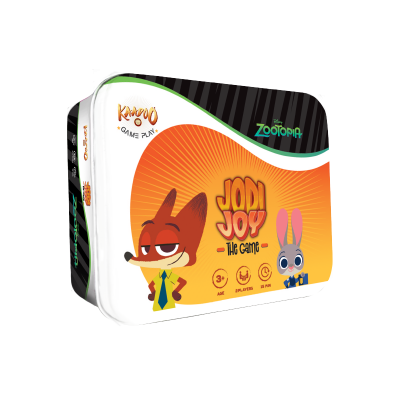 Don't forget to check out the Kaadoo Store on Amazon!!
CONTEST DETAILS & ELIGIBILITY:
1) Contest is open to both children & parents. Parents need to be members of our very engaged facebook group.
2) Sign up on kidsbookcafe.com
3) Post your adventurous forest/zoo story here on kidsbookcafe.com. [Your story DOES NOT need to include a monkey!] Be sure to add at least one image. Use an interesting title unique to your story so it gets noticed immediately! Don't forget to use the hashtag #kbcKaadooMonkeyTales in the title. Length: Max 800 words
4) Share some Kaadoo Love! Please follow and subscribe the following social media handles (click on the links please!):
YouTube
Facebook
Instagram – @kaadoogames
Twitter
Contest Duration: Aug 8–25, 2020 (EOD)
Kaadoo Safarriors!
Due to the unprecedented times caused by the pandemic, thousands of safari-vehicle drivers & safari guides around India's Tiger Reserves & National Parks are facing extreme financial hardships as their livelihood has been affected.
Team KAADOO has decided to make a contribution towards a fund for them. On purchase of any "KAADOO Game" part of the proceeds from the sales will go towards supporting our Safarriors.
This is Kaadoo's small way of giving back.
PLEASE NOTE:
1) Only one entry (story) per person
2) Only members residing in India can participate (as shipping games abroad is not viable in these pandemic times). If you live abroad, but have a local Indian address of a relative where the prize can be sent (should you win), then you are most welcome to participate.
3) If the content of any post does not meet the editorial standards of kidsbookcafe.com, the post will not be approved.
4) Team Kaadoo Games and Team Kids Book Café retain the right to choose winners of the contest and their decision is final.
In case you have any queries at all – please write to asha@kidsbookcafe.com.
Here's to Raising Readers Together! And making Kaadoo Games a part of our family time together!
ADDED BY Team Kids Book Café – 20 of our kbc members won wonderful prizes from Kaadoo Games. Since then we have been Kaadoo's Community Partners! Here is an EXCLUSIVE OFFER ONLY FOR OUR KBC MEMBERS! If you would like to grab any board game from Kaadoo Games – simply go to the kaadoo website here and USE DISCOUNT CODE KBC30 to avail a 30% discount!
USE CODE KBC30