Title: Do You Want To Try? – Yoga For Kids
Author: Lyudmila Klasanova
Type: Paperback with French Flaps
Age group: 2 – 6 years
Pages: 40
Published by: Eternal Tree Books
Yoga expert Dr. Lyudmila Klasanova proves that supporting a child's mental health does not need to be difficult, expensive or even time-consuming.
This is a beautiful book about a young boy who wants to speak with animals and one day his dream comes true when he chants OM and gets the power to understand the language of animals.
The animals then explained the boy why he needs to practice their poses, the benefits of practising the animal poses are explained in very simple way by the animals themselves along with the pose names both in English and Sanskrit. My son is an animal lover and he loved this book a lot.
The day we received the book a seed paper was inside and to our surprise the seed we sowed turned out to be a beautiful seedling.
Gifting books are like planting a seed in someone's life, we received this beautiful gift and are learning to be safe from some hard times like this seedling as well as achieving our own success by mastering these yoga poses.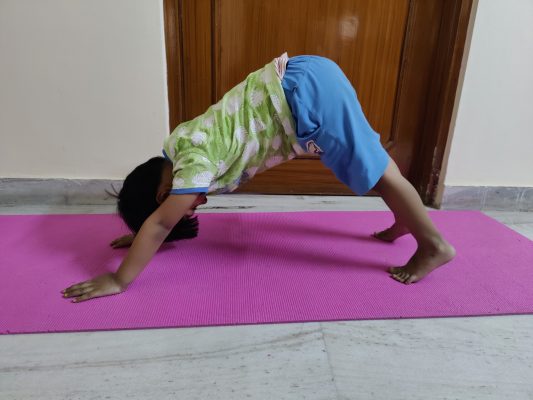 This book led him to ask: why are so many yoga poses named after animals? Do you know why? If not book your copy just now as this book will bring to light several new facts about Yoga.
ADDED BY ASHA:
If you enjoyed this review and wish to buy the book directly from the publisher there is an exclusive launch offer for our kbc members only!
Payment option: Gpay number- Komal Garg 9999059695
Google form for buyers