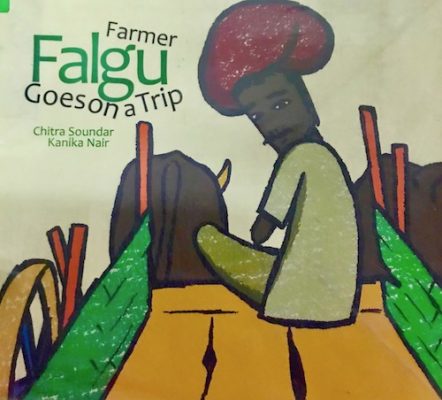 *Part of Children's Bookshelf on Amazon!
Book: Farmer Falgu Goes On A Trip
Author: Chitra Soundar
Illustrated by: Kanika Nair
Type: Hardcover
Ages: 3-8 years
What readers like about this book: This is a beautifully illustrated book that is so India-centric! The story is intriguing – a farmer needs some down time away from his noisy farm! Who'd ever visualise a farmer on vacation! Gives the reader a whole different perspective of how other folks live.
Other books in the series:
Farmer Falgu goes to Kumbh Mela,
Farmer Falgu goes to the Market,
Farmer Falgu goes Kite Flying
Write a Review!

Buy on Amazon!