Meet your favourite Disney, Marvel, Barbie, Fisher-Price, Nickelodeon books plus all the new releases from Parragon Books!!
There's a new Santa in town and along with his elves – he's visiting KBC Land with surprises to put under your tree and in your bookshelf all year long!
Proud to announce that Kids Book Café is now a community and affiliate partner of PARRAGON BOOKS and our plan is to make every single day feel like Christmas!
Before you do anything else PLEASE CLICK THIS KBC-PARRAGON AFFILIATE LINK AND GRAB THE BOOKS FEATURED BEFORE THEY ALL GO OUT OF STOCK! There is a special BUY 1, GET 1 FREE Christmas offer on till Jan 5, 2023 – SO PLEASE MAKE THE MOST OF THAT FIRST. Once you have carted up, PLEASE BE SURE TO MENTION KBC IN THE AFFILIATE ID BAR as shown below (this will ensure your orders are considered as kbc purchases. Also you will be marked as a kbc member!):
NEW25 COUPON CODE – Introductory offer which can be used ONCE later on as well!
After you've had your fill of the Buy 1 Get 1 Free Christmas offer and paid for them, you may want to check out the rest of the books too (after clicking our special kbc-parragon affiliate link of course!) – there is lots of awesomeness from Disney, Marvel, Barbie, Fisher-Price, Nickelodeon – now at your fingertips! No more hunting for your child's favourite characters – you can find them all at one place!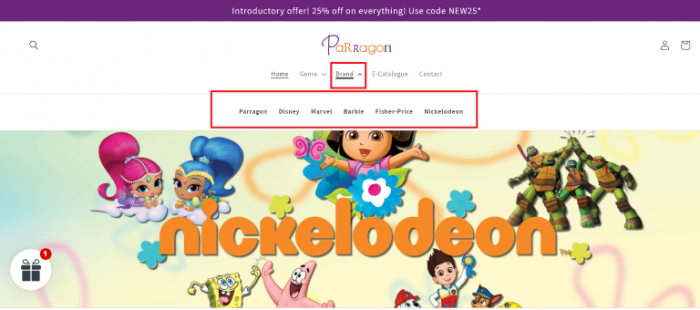 Well take your time – you can do this whenever you have a breather – even after a few days, because YOU CAN USE NEW25 INTRODUCTORY OFFER COUPON CODE ONLY ONCE TO GET A FLAT 25% OFF! (Buy 1, Get 1 Free Christmas Offer and NEW25 CANNOT be combined.) Hence kindly make two separate orders to make the most of both fantastic offers!
Excited? So are we!!! Looks like every day at kbc in 2023 will feel like Christmas!
Merry Every Day to you!!!