Nagpur. A place easily related to healthy and fresh oranges, also referred to as the winter capital of Maharashtra. Nagpur is the third largest city of the state. Tracing back the trails of history we're intrigued by Deekshabhoomi. Deeksha literally means the "act of ordaining" and bhoomi means the "ground". We do not give it a second thought; on how important wisdom and enlightment is to a place that appreciates Buddha.
If you are based in Nagpur or are visiting and wish to keep the reader children in the house busy in a constructive way, the following libraries and reading centres are the best picks.
Reading Rabbits:
Reading Rabbits comes highly recommended and has a very interesting story behind it. This library was started by Rashmi Sathe – an educator by profession who was also a mother cum storyteller. Realising the need for a kids' library in Nagpur she started one! Her storytelling sessions at the library are legendary.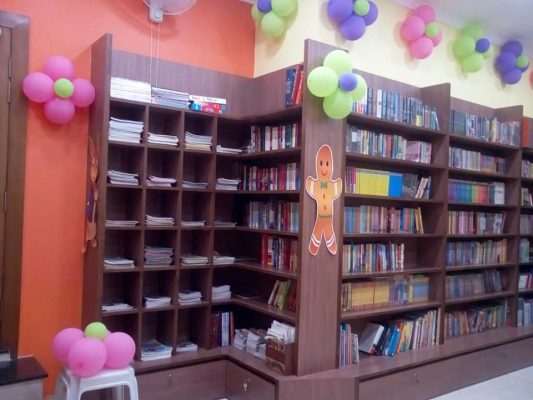 D11, Laxminagar, Near Gupta Nursing Home
Ph: 098232 13532
Facebook page
readingrabbitslibrary@gmail.com
Signet Library
Plot # 5 Shop No.2 Akash Ganga Apartments
Ph: 077450 99990
Website
Facebook page
Fun N Learn Kids Library
C-18 5th Floor, Thaper House, Temple Road, Civil Lines, Nagpur – 440001, Civil Lines
Phone: 9822615888, 9850225888
Phirte Granthalay
There is a unique concept library called 'Phirte Granthalay' (moving library) in Nagpur as well. Parents and kids look forward to it and make the most of it. The man behind this initiative is Mr. Anil Chanakhekar, secretary of Rajaram Dixit Vachanalaya, Dharampeth.